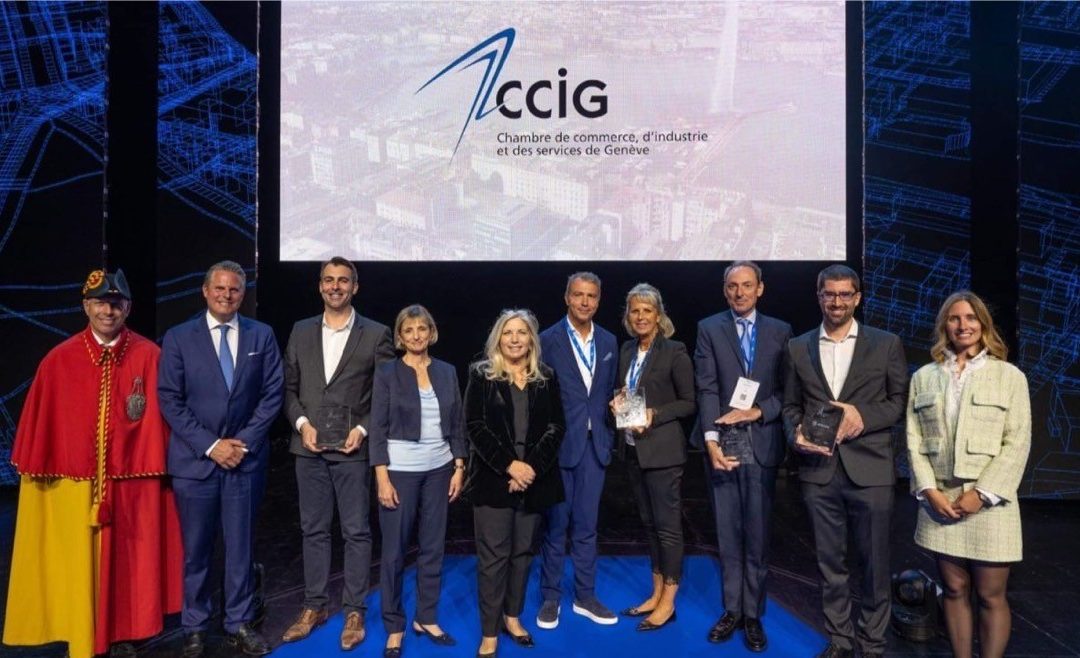 Created in 2012, the Great Economy Awards aim to promote and enhance the economic sector of Geneva. They also aim to honor companies whose reputation and influence convey a positive and dynamic image of Geneva.
During the Great Economy Awards, held on September 20, 2022 at the BFM, the 2022 Geneva Economy Prize was awarded to Spineart, a pioneer in procedures and medical devices related to spine surgery. The 2022 Innovation Prize was awarded to Kugler Bimetal, which specializes in high-performance materials. The Equality Prize, created last year, was awarded to the Moser School for the measures implemented to ensure equality. Finally, the jury made up of 13 personalities from the academic and economic worlds chose to award a Special Prize to the Artanim Foundation, a leader in motion capture technologies.
These Prizes were awarded by the Geneva Chamber of Commerce, Industry and Services (CCIG), the State of Geneva and the Office of Promotion of Industries and Technologies (OPI).