3D Proto
Sportswear garment prototyping
Project Info
Start date:
December 2015
End date:
December 2016
Funding:
Commission for Technology and Innovation (CTI)
Coordinator:
Geneva University of Art and Design (HEAD)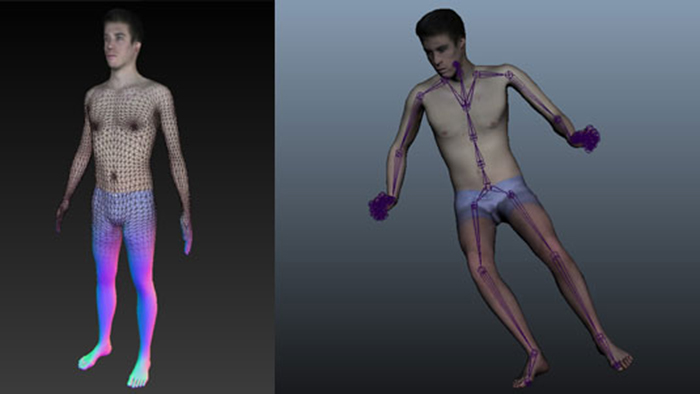 Summary
A sample model on a higher technological level, such as a precise virtual 3D prototype, contains innovative numerical fitting information (e.g., data about the areas of compression of a garment) that could improve the design and quality of the final sports garment and better satisfy the customer.
The aim of this research project was thus to reform existing garment prototyping processes for the active sportswear sector. The main focus was on the definition of accurate physical and mechanical high-tech sports fabric properties and on the use of virtual sports body animations to perform accurate simulation of sports garments.
In this project, Artanim was in charge of providing realistic body animations of different sports (alpine skiing, Nordic skiing, running and hiking). Moreover, Artanim worked on the development of software tools to improve the fabric measurements protocol by analyzing body motion and deformation.
Partners
Geneva University of Art and Design (HEAD)
Fabric measurements and garments 3D simulation
Artanim
Motion capture, body modeling and animation, development of body motion and garment deformation analysis software
Odlo International SA
Garments 3D design and industrial supervision