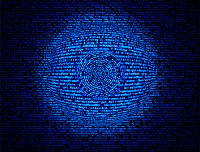 Clementine here! Sylvain and I will be in Neuchâtel tomorrow for the Imaging the Future Symposium. We are really looking forward to meeting lots of interesting people and listening to some great talks. A few speakers:
Nicolas Aithadi, VFX supervisor, The Moving Picture Company, GB – X-Men: First Class (Vaughn, 2011), Harry Potter and the Deathly Hallows: Part 1 (Yates, 2010)
Marc Umé, VFX supervisor, Digital Graphics, DE – The Secret of Kells (Moore & Twomey, 2009), Home (Meier, 2008)
Hugues Martin, VFX supervisor, Independent, FR – Mirages (Selhami, 2010), Djinns (H. & S. Martin, 2009)
Karen Goulekas, VFX supervisor, Independent, US – Green Lantern (Campbell, 2011), 10'000 BC (Emmerich, 2008), The Day After Tomorrow (Emmerich, 2004), The Fifth Element (Besson, 1997)
There will also be a showcase of works by swiss companies presented by the association Swiss Made VFX.
You can check out the full program here. Please stay tuned for our report of the day!